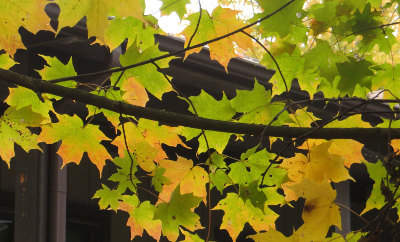 Spiritual Direction is having a fellow traveler on the journey of faith.
The bulk of the work is between directee and God and the spiritual director listens and reflects back what is going on in the directee.
The spiritual director acts as a companion helping the directee to become aware of, understand, and savor the divine interaction.
When one seeks a relationship with the Holy, God finds that person and meets him/her as they are no matter where they are along their path.
The process involves examining, claiming, owning our faith and spirituality as it is and then learning to enrich it by discovery, discipline, and prayer.
Our lives are very busy and often stress-filled. The terror threat and acts of hatred and violence worldwide can cause us to fret and worry. It is easy to forget to pause and experience God's presence in our world. Yet, the love of God is constant and we are not alone.
One part of the spiritual direction process is to open ourselves to the many opportunities to relate to the Holy. We have been graced with five senses. Each one offers us ways to be mindful.
Through sight, sound, touch, taste and smell we can encounter the Holy Spirit moving in, around and through us. When we take the time to pause and recognize the Divine in our surroundings we can have richer, fuller lives. We become more productive and what we do has more meaning.
As you go about your day, stop from time to time and be mindful of the air you breathe, the odors/fragrances you take in, the bursts of flavor in your bites of food or sips of drink, the colors and shapes around you, textures as you touch and the many sounds that are missed if you don't stop and listen. This allows you to become more aware of how the spirit permeates life, if we but pay attention.